About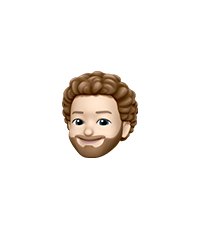 Hello, I'm Dustin. I enjoy making things for a living—mostly visuals—and brevity.
If I were to expound on that however, I would say that I'm a video editor and producer based in Chicago. I enjoy pondering big ideas, probably to a fault, but that's part of the idea of this site here. I'm trying to give some of these ideas a home and get them out in the world, maybe someone else likes to ponder these things too. Anyway, that's out of my head now.
Here's what I'm up to now.
---
CONTACT
If you'd like to contact me about anything, you can use this form, or schedule a brief, private voice or video call with me at the link below. I also check twitter about once a week.
You can subscribe to this blog via rss or get a once-a-week newsletter on Saturday mornings with everything new.
---
BLOGROLL
Here's some other interesting people publishing online.
I think of a blogroll like a personal introduction. But online, so I usually don't personally know anyone at these links. Anyways, here's my past blogroll links.
---
TOOLS
I love seeing how people work, so I thought I'd share some of my tools and processes.
Publishing
Focus
Time Tracking
RescueTime — Still gets the job done to provide a good overview of how I'm using my computer. Also feeds data to Beeminder, see below.
Toggl — Pretty much mandatory for client work, and I love that it shows my current task in the menu bar. (Read more)
Beeminder — Long term goal tracking and monetary motivator.
News
Hardware
MacBook Pro

LG

Monitor
Numberpad apple keyboard
---